Essentia Health Welcomes New Year's Baby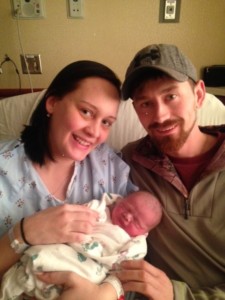 DULUTH, Minn. – The Birthplace at Essentia Health-St. Mary's Medical Center welcomed its first baby of the New Year.
Little Charles Everett Dreier made his entrance into the world at 2:13 a.m.
His proud parents are Susanna Schafter and Nathan Dreier of Superior.
This is the couple's fifth child, but their first boy.
Charles weighs 6 pounds 15 ounces and is 20.75 inches long.