Xcel Energy Plans Solar Garden in Ashland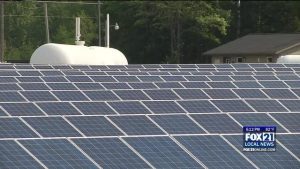 ASHLAND, Wis. – Xcel Energy has announced plans to develop a third, one megawatt solar garden in Ashland. The garden will be part of Solar*Connect Community, Wisconsin largest community solar garden program.
If enough customer interest is demonstrated, the garden will be built in 2019 by OneEnergy Renewables, and will be located on the property near Xcel's Ashland service center.
The program's first one-megawatt community solar garden was energized in October 2017 in Eau Claire and another is planned for 2018 in La Crosse.
Subscriptions to the garden are on a first come first serve basis and are open to any Xcel Energy electricity customer in Wisconsin. Customers can learn more at a UW Extention Renewable Energy Workshop on Feb. 8 or the Xcel Energy "60 Minutes of Solar" meeting on Feb. 22. Both events will be held in Ashland.
For more information visit xcelenergy.com/solarconnectcommunity