Fischbach Faces Lawsuit Over Senate, Lt. Gov. Roles
A Lawsuit Argues Fischbach Cannot be in Senate While Being Lieutenant Governor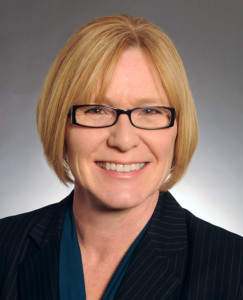 ST. PAUL, Minn.-Minnesota's new Republican lieutenant governor is being sued for trying to keep her seat in the state Senate.
Senate President Michelle Fischbach automatically became Gov. Mark Dayton's second-in-command this month when Tina Smith resigned the job for a seat in the U.S. Senate. But Democrats vowed to sue Fischbach to force her out of the Senate.
A constituent from her central Minnesota district filed a lawsuit against Fischbach on Friday. It argues it's unconstitutional to hold both offices.
Plaintiff Destiny Dusosky was chair of the district's local Democratic party in 2017. Senate Republicans say they can't comment until they've seen the lawsuit.
A special election for Fischbach's district could give Democrats a shot at taking control of the Senate. Fischbach says she'll run again if she's forced to resign.