Two killed in shooting at high school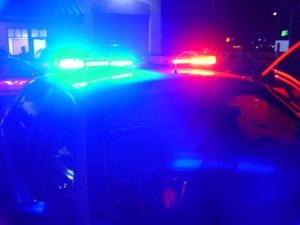 BENTON, Ky. (AP)  – Gov. Matt Bevin says two people have been killed and 19 injured in a shooting at a high school in southwest Kentucky.
Of the 19 injured, Bevin says 14 of those were gunshot wounds.
Bevin also said the suspect in the Tuesday morning shooting at Marshall County High School is a 15-year-old male student who will be charged with murder.
Kentucky State Police spokesman Jody Cash says authorities have no reason to think there are any other suspects in the fatal shooting at the high school.
A business owner says he saw nearly 100 students running out of a Kentucky high school seeking safety from a deadly shooting.
Mitchell Garland says he rushed outside of his business near Marshall County High School when he heard about the shooting Tuesday morning.
He says the students were running, crying and screaming.
Garland says his own son, a 16-year-old sophomore, jumped into someone's car and sped away, then made his way to his dad's office.
The area's congressman, Republican U.S. Rep. James Comer, is calling the shooting a "senseless and evil attack" that "horrifies us all."
Sen. Mitch McConnell says he's sending prayers of comfort and healing to those affected by a fatal shooting at a high school in his home state of Kentucky.
Speaking on the floor of the U.S. Senate, McConnell says his staff in western Kentucky is at Marshall County High School and is in close contact with local officials.
McConnell also expressed gratitude to first responders.
This marks the first fatal school shooting the nation has seen this year.
According to data compiled by the Gun Violence Archive, there has been one other school shooting this year that resulted in injuries.
That one happened Monday when a 15-year-old girl was injured after police say a 16-year-old classmate shot her while they were in the high school cafeteria in Italy, Texas.