Salt, the Solution to Winter's Dangers, Threatens US Waters
Fish at Risk in Coming Decades From Road Salt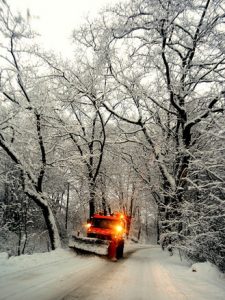 CONCORD, N.H.-Truckloads of road salt used to keep highways ice-free in the winter are starting to take a toll on the environment.
Researchers say they're finding rising salt levels in hundreds of lakes, especially in the Northeast and Midwest where sodium chloride is used most. The findings are raising fears that salting roads could put everything from microscopic zooplankton to fish at risk in coming decades.
The environmental concerns – and a desire to reduce costs – have prompted public works agencies in many states and cities to search for ways to cut their salt use.
They have turned to high-tech equipment to spread salt more efficiently and better weather forecasting to time their salting. Others are using liquefied organic additives such as beet juice and even cheese brine that help salt stick to pavement.