Western Wisconsin had Most Farm Bankruptcies in the US
28 Bankruptcy Cases for Farms in Wisconsin in 2017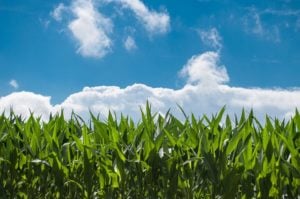 MADISON, Wis.-Federal court data show that a Wisconsin district had the highest amount of farm bankruptcies in the country last year.
Wisconsin Public Radio reports that the Western District of Wisconsin had 28 farm bankruptcy cases in 2017. The district is made up of 44 counties and includes more than half of the state's geographic area. There are 94 federal court districts in the U.S.
Wisconsin farmers are earning less because of low commodity prices for corn, soybeans and milk. Simultaneously, input costs have remained steady or increased.
Paul Mitchell is director of the Renk Agribusiness Institute at the University of Wisconsin-Madison. He says more farmers are turning to seed or equipment companies for lines of credit instead of traditional agriculture lenders, something that could lead to more bankruptcy cases.