Attempted Murder Charge Filed in Duluth Stabbing
Authorities says suspect, victim did not know each other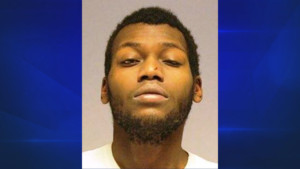 Duluth, Minn. – An attempted murder charge is now filed against Willie Nicholson, 23, of Duluth.   Nicholson is accused of stabbing a man, who authorities say he didn't know, more than a dozen times.
According to the complaint, Nicholson broke in the victim's apartment to find a place to sleep before the attack unfolded.
Nicholson entered the apartment building at 4731 Grand Avenue during the early morning hours of Saturday, January 27th.  That's were 20 year-old Benjamin VanDell was sleeping.
Nicholson started stabbing VanDell when a phone rang, fearing someone would wake up and call 911, according to the complaint.
VanDell's girlfriend arrived home from work during the attack and witnessed Nicholson leaving the apartment.
Police caught up with Nicholson a few blocks away and arrested him.  When asked by police if he was trying to kill the victim, Nicholson said yes, according to the complaint.  He went on to tell police he did not know the victim or anyone inside the apartment.
Nicholson's address on the criminal complaint is the same address at the Chum drop-in center in downtown Duluth at 125 N. 1st Avenue West.
VanDell is recovering from severe stab wounds that could result in permanent nerve damage and possibly the loss of an eye, according to the complaint.
Follow this link to read the full criminal complaint: Nicholson, Willie criminal complaint.