Most of UMD Coaches' Lawsuit Thrown Out
Coach Shannon Miller Will Have Trial in Duluth March 6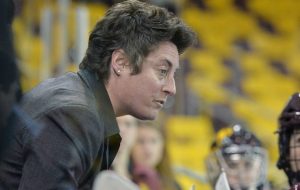 DULUTH, Minn.-A lawsuit brought against UMD by three different female coaches has had most of it dismissed by a federal judge.
Coaches Shannon Miller (hockey), Jen Banford (softball), and Annette Wiles (women's basketball), claimed they were discriminated against back in 2014, due to their sexual orientation and their gender.
Miller said her contract wasn't renewed due to her being a lesbian. The two other coaches quit their jobs saying they were being discriminated against as well due to their sexual orientation, while also enduring a hostile work environment.
All of the claims from Wiles and Banford have been dismissed.
As for Miller, a trial has been set for March 6 in Duluth for her claims that she was discriminated against due to her sex, and the school retaliated against her for making Title 9 complaints.
"We are pleased that a substantial portion of the plaintiffs' claims have been dismissed," said Tim Pramas, a general counselor for the University of Minnesota. "The lawsuit began with three plaintiffs each asserting eight counts against the University.  As a result of the judge's summary judgment decision in our favor, we now face only one plaintiff and two counts. As for the two remaining counts, the judge decided that a jury, in its function as finder of fact, needs to resolve the disputed facts.  The University believes the evidence clearly shows there was no discrimination and we will aggressively defend ourselves at trial."