Lakeside Bakery Closing
Will be Open Through Easter at Least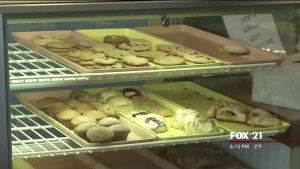 DULUTH, Minn.-The Lakeside Bakery in the east end of Duluth has announced it will be closing.
Owner Scott Johnson tells us his heavy work schedule is to blame for the closing, running two locations, seven days a week.
"It's more of a fact of survival for myself and we're plenty busy all the way around," Johnson said. "So we don't have that many worries as far as having enough business to take care of things."
The Johnson's bakery has been serving Duluth for 70 years. The west side location in Lincoln Park will remain open.
Johnson says he's hoping to pass the building in Lakeside on to another business.