Bannon Interviewed in Mueller's Russia Investigation
Bannon interrogated for 20 hours over two days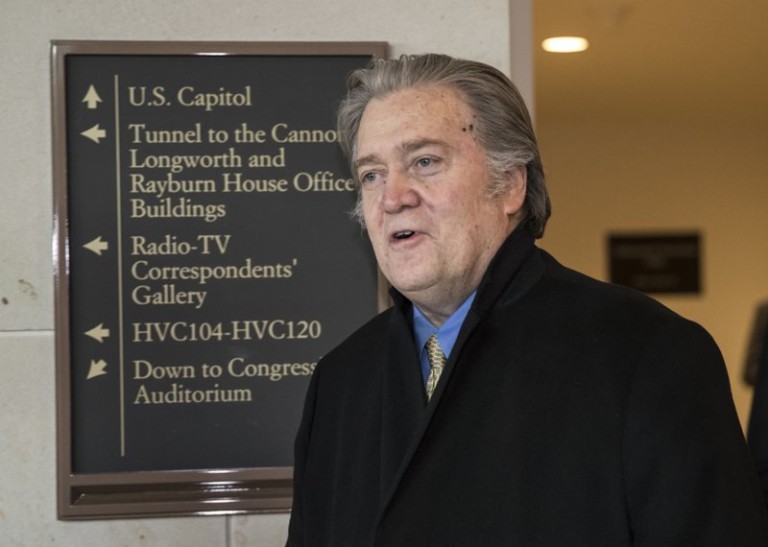 WASHINGTON (AP) — Steve Bannon, the combative former chief strategist for President Donald Trump, was interrogated for 20 hours over two days this week as part of special counsel Robert Mueller's Russia investigation, according to a person familiar with the process.
The person, who declined to be named because they were not authorized to publicly discuss the investigation, said Bannon answered every question that was put to him by Mueller's team. That's in contrast to a Thursday interview with the House intelligence committee, where Bannon declined to answer some of lawmakers' questions, despite a subpoena.
While the exact questions for Bannon are unknown, Mueller is investigating whether there was any coordination between Trump's campaign and Russians who meddled in the 2016 election, and also whether there have been any efforts to obstruct the ongoing FBI probe into those contacts. The House panel is investigating the meddling and whether Trump's campaign was involved.
Because Bannon was one of Trump's top advisers, both Mueller and the lawmakers were expected to question him about key events during his time in the White House, including Trump's firings of former national security adviser Michael Flynn and former FBI Director James Comey.