Former Duluth News Personality Running for Congress
Michelle Lee Running for Rep. Rick Nolan's Seat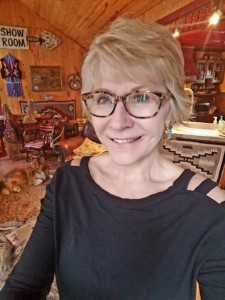 DULUTH, Minn.-Former Duluth news personality Michelle Lee has announced she's running for the Eighth District congressional seat up for grabs.
Her announcement comes just a week after Rep. Rick Nolan (DFL) announced he will be retiring at the end of his term. Lee would be running as a Democrat.
To find out more about her campaign, visit her website here.
Below is her official statement about yesterday's shooting from her campaign website:
The headlines this morning screamed at us: 
"It's catastrophic" 
"Students die trying to get an education" 
"If I don't make it, I love you" 
"This Is Us"
For the 18th time in 45 days, gun violence has visited our nation's schools. As a mother, my heart is breaking at the loss of lives of young people, and the sorrow being felt by parents in the wake of yesterday's tragic events in Parkland Florida.
Is this really us? 
I'm a gun owner. Fully certified after I completed gun safety classes. But today, I know that thoughts and prayers aren't enough for the victims of gun violence. We need sensible gun laws that protect the rights of gun owners, but we also need to do everything humanly possible to stop the slaughter of our citizens.
It's time to ban bump stocks, noise suppressors, high-capacity magazines, and we need to make certain assault weapons are in the hands of those who work to protect us, not in the hands of those who seek to harm us.
Let's work to enforce and strengthen our gun laws, protecting our constitutional rights. Several recent surveys found that more than 90 percent of Americans and more than 70 percent of NRA members believe in background checks. Let's get this done.
It shouldn't be easier to get a gun than it is to get a driver's license. As a Member of Congress, I vow to seek out those fellow representatives who know the time has come to act. We owe it to our children, we owe it to the victims of domestic violence, and we owe it to ourselves. 
We can do this…together.