With Nolan Out, Radinovich Joins Race for 8th District
Rep. Rick Nolan Announced His Retirement Last Week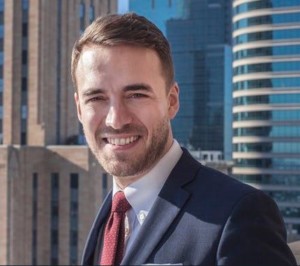 ST. PAUL, Minn.-Former Democratic state lawmaker Joe Radinovich is entering the race for Rep. Rick Nolan's seat in Congress.
Nolan announced last week he wouldn't run for a fourth term representing Minnesota's 8th Congressional District. It was a sudden reversal, as the 74-year-old Democrat had turned down calls to run for governor and said he wanted to remain in Congress.
Radinovich announced his campaign on Thursday. He served one term in the state House and currently works as chief of staff to Minneapolis mayor Jacob Frey. He managed Nolan's 2016 campaign.
Former FBI counterterrorism analyst and Democrat Leah Phifer was already in the race before Nolan dropped out. Radinovich also joins North Branch Mayor Kirsten Hagen Kennedy.
St. Louis County Commissioner Pete Stauber is the sole Republican running, though others may join.