Two Suspects Could be Facing Multiple Charges in Hibbing False Imprisonment Case
Incident Happened Yesterday Afternoon in Hibbing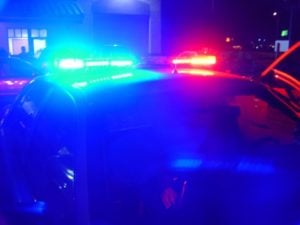 HIBBING, Minn.-Two men were arrested in Hibbing yesterday for alleged false imprisonment.
The incident occurred at about 5 p.m. when officers were dispatched to a call of a male being held against his will by another male with a gun in the 3800 block of Second Avenue West.
A reporting party said her boyfriend had been contacted by a male to help move items at a residence.  Once there, the alleged victim was reportedly brought into the basement by a male who then accused him of not completing a brake job. The suspect then allegedly pointed a gun at the victim. Another person was also at the residence who was allegedly working with the suspect during the crime.
The alleged victim was then escorted out of the basement and told to go tell his girlfriend to leave, as she was waiting outside in the car. The girlfriend then left and called 911.
The alleged victim was shortly thereafter able to escape.  He ran down the alley where he met approaching Hibbing officers.
Responding law enforcement personnel from surrounding agencies began to arrive and were positioned around the residence.  Two men were identified by the victim – they attempted to leave the residence and were taken into custody without incident.
One minor injury occurred during this incident when a responding officer cut his hand on broken glass.