13 Russian Nationals Charged in Mueller Investigation
Charges Include Conspiracy and Wire Fraud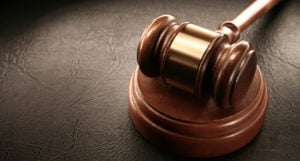 WASHINGTON-The office of special counsel Robert Mueller says a grand jury has charged 13 Russian nationals and three Russian entities.
The defendants are accused of violating U.S. criminal laws to interfere with American elections and the political process.
Charges include conspiracy, wire fraud, bank fraud and aggravated identity theft.
One of those indicted in the Russia probe is a businessman with ties to Russian President Vladimir Putin.
Yevgeny Prigozhin  is an entrepreneur from St. Petersburg who's been dubbed "Putin's chef" by Russian media.
His restaurants and catering businesses have hosted the Kremlin leader's dinners with foreign dignitaries. In the more than 10 years since establishing a relationship with Putin, his business has expanded to services for the military.
Prigozhin's assets also include an oil trading firm that reportedly has been sending private Russian fighters to Syria. Prigozhin is on the list of those sanctioned by the U.S.
Deputy Attorney General Rod Rosenstein says no Americans were "knowing participants" in what federal prosecutors call an elaborate plot to interfere in the 2016 U.S. presidential election.
Thirteen Russians and three Russian companies were charged Friday with plotting to meddle in the election through social media propaganda aimed at helping Republican Donald Trump and harming the prospects of Democrat Hillary Clinton.
Charges were brought by the office of special counsel Robert Mueller and represented the most direct allegation to date of illegal Russian meddling during the election.
Rosenstein said Friday that there is "no allegation in this indictment" that any American was a knowing participant.