Minnesota Legislature Considering Five Bills Related to Guns
Legislators Responding to Recent School Shooting in Florida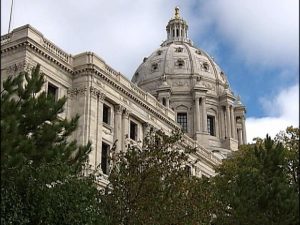 ST. PAUL, Minn.-The deadly school shooting in Florida has revived discussion over gun control and highlighted Minnesota's pending bills on the issue.
The Pioneer Press reports that there are at least five bills currently on file this session relating to firearms or the Second Amendment.
A "stand your ground" bill would allow lethal force to be used to stop felonies, regardless of whether a person is in their home or not. Another bill would eliminate the need in most cases for a gun permit to carry on public property.
One bill would allow law enforcement and family members to ask a court to ban a person from possessing firearms if they pose a threat. Another bill calls for universal background checks.
The final bill would make "slide-fire" or "bump" stocks illegal.