Snow Emergency Declared in Washburn
Snow Emergency Declared in Ashland as Well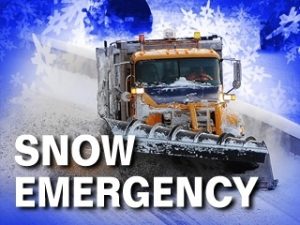 WASHBURN, Wis.-A snow emergency has been declared in Washburn, Wis.
It begins at 8 p.m. tonight. According to the city's Facebook page, "a snow emergency means that all vehicles must be removed from all city streets, alleys, and parking lots. This snow emergency will remain in effect until further notice."
UPDATE:
A snow emergency has also been declared in Ashland, which began at 12 p.m. and will continue on through tomorrow until city streets are cleared of snow, according to the Ashland mayor's
Facebook
page.
"During a snow emergency, parking is prohibited on all city streets to permit public works snow removal crews the ability to clear snow from streets efficiently and with minimal interference," Ashland Mayor Debra Lewis said in a statement. "During the snow emergency, plow crews will be scheduled as snowfalls dictate. Residents are requested to honor the public street parking prohibition and be patient while streets and alleys are cleared Monday and Tuesday."