Trampled by Turtles Announces Duluth Show
Show Will be at Bayfront Park July 7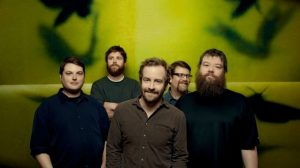 DULUTH, Minn.-After announcing last week they are touring again to promote their new album, Duluth-based band Trampled by Turtles has added a Duluth show to its tour.
It will be held in Bayfront Park July 7.
The band's tour will begin May 4 in St. Paul. May 4 will also be the day they release a new album titled "Life is Good on the Open Road."
In October of 2016, the band announced they would be taking a hiatus after spending 13 years on the road.
To find out more about their new album and get tickets for upcoming shows, visit this website.