Wisconsin Legislature to Vote on Reinsurance, Tax Cuts
Welfare Overhaul Could be Voted on This Week in Wisconsin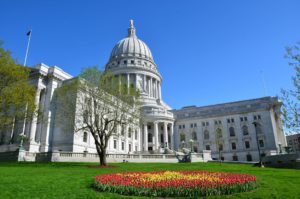 MADISON, Wis.-In a mad dash to the finish, the Wisconsin Legislature this week planned to take several votes on key bills touching on insurance costs, tax cuts and welfare overhaul.
Both the Senate and Assembly were scheduled to vote this week on Gov. Scott Walker's $200 million plan to create a reinsurance fund designed to lower premium costs for people on the private health insurance market.
The Senate on Tuesday planned to give final approval to Walker's plans to increase work requirements for food stamp recipients and place the requirement on parents for the first time.
The Assembly was scheduled to vote on Walker's plan to give all families a $100 per-child tax refund and overhaul the juvenile justice system.
The Assembly hoped to finish its work for the session Thursday.