148th to Conduct Training Exercises at Night
Training Will go Through March 1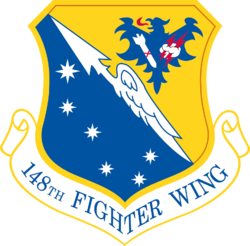 DULUTH, Minn.-The 148th Fighter Wing will be conducting night flying training beginning tonight, going through March 1.
Periodic night flying allows 148th personnel to accomplish required training and practice tactics during darkness. Local residents will hear F-16s taking off and landing during the afternoon and evening.
All F-16s are expected to be on the ground by 10:30 p.m.