Lawmakers Head Back to St. Paul For Three-Month Session
Session Began Earlier Today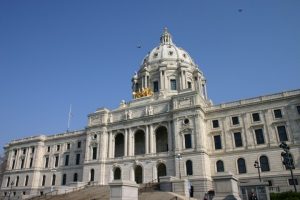 ST. PAUL, Minn.-Minnesota's latest legislative session is getting underway.
State lawmakers were due to return to the Capitol Tuesday with a long to-do list. Squaring Minnesota's tax code with the recently passed federal tax cuts is one of the top priorities for 2018.
But none of that work is required. The Legislature accomplished its primary job last year when it passed a $46 billion, two-year budget.
One of the first orders of business is approving budgets for the House and Senate. Gov. Mark Dayton vetoed that funding last year.
And all eyes will be on GOP Sen. Michelle Fischbach, who ascended to become lieutenant governor earlier this year. She's fighting to maintain her seat and Republican's one-seat majority in the Senate but Democrats are challenging that.