Veterans Treatment Court Given Final Approval in St. Louis County
It's Estimated 17,000 Veterans Live in St. Louis County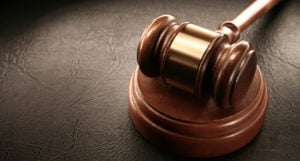 DULUTH, Minn.-St. Louis County District Court in Duluth is getting ready to launch the state's newest veterans treatment court.
The court serves as a special program designed to assist military veterans in the criminal justice system, who are having issues with chemical or mental health problems.
"St. Louis County District Court has been holding a special court calendar for veterans since early 2014, based on a recommendation from the Minnesota Assistance Council for Veterans," said the Minnesota Judicial System in a prepared statement. "The effort proved successful, as court and county officials began partnering with community organizations to provide greater support to veterans in the court system. In 2016, court and county officials began taking steps to formalize this effort into a recognized veterans treatment court program, including meeting national standards and best practices, and ensuring the judges and staff involved in the program have received the necessary training."
It has been estimated that 17,000 veterans live in St. Louis County, with more than half of those living in the southern portion of it.
"Our nation, our state, and our community owe a great debt to the veterans who have served our country," said Sixth Judicial District Judge Dale O. Harris, who will preside over the South St. Louis County Veterans Treatment Court and is a retired Navy JAG Captain. "Veterans treatment courts are proven tools that ensure our veterans receive the help they need when struggling with addiction or mental illness, while holding them accountable for their actions and their recovery. I'm proud that our community has come together to launch this important program that demonstrates our commitment to our military veterans."
The program will accept veterans charged with misdemeanors and felonies where the defendant is screened as a high-risk to re-offend and in high-need of treatment.
For more information about the program, visit this website.