Minnesota Hospital Errors Rose Slightly Over Past Four Years
Adverse Events Leading to Death Rises to 12 Cases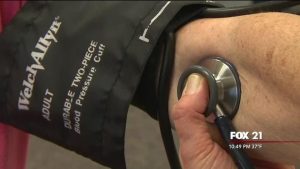 ST. PAUL, Minn.-An annual report says medical errors reported by Minnesota hospitals and surgical centers have been rising slightly for the past four years, and the number of resulting deaths rose in 2017.
The state health department's 14th annual Adverse Health Events report tracks errors that risk patient harm. Of the 341 adverse events reported, 103 resulted in serious injuries and 12 led to deaths, compared with four deaths in 2016.
The most common adverse events remain pressure ulcers, also known as bedsores, which accounted for 59 percent of the events. Pressure ulcers declined slightly to 120 last year as the department and care centers worked to reduce them.
But falls and wrong-site surgeries rose for the second straight year despite prevention efforts. Five of the 12 deaths were associated with falls.