Former Trump Adviser Pleads Guilty to Federal Conspiracy
Guilty Plea Comes Day After Indictment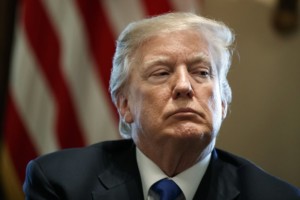 WASHINGTON, D.C.-A former top adviser to President Donald Trump's election campaign has formally pleaded guilty to federal conspiracy and false statements charges in the special counsel's Russia investigation.
The plea by Rick Gates is a strong indication that he is planning to cooperate with special counsel Robert Mueller's investigation as it continues to probe the Trump campaign, Russian election interference and Gates' longtime business associate, Paul Manafort.
The 45-year-old Gates made the plea at the federal courthouse in Washington. It comes a day after Gates and Manafort were indicted in Virginia on new charges of tax evasion and bank fraud. Manafort, who is Trump's former campaign chairman, has said he is innocent.
Manafort said in a statement that the plea by Gates does not change his commitment to defend himself against what he calls "untrue piled up charges."
Manafort says he had "hoped and expected" that Gates would have "the strength" to continue to trial. He says Gates chose to plead guilty for "reasons yet to surface."