Wisconsin Assembly Adjourns for Year
Assembly Passed Gov. Walker's $100 Per-Child Tax Credit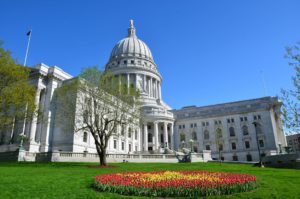 MADISON, Wis.-The Wisconsin Assembly has adjourned, with no plans to return this year.
The Assembly adjourned early Friday morning after a 12-hour day. It passed Gov. Scott Walker's $100 per-child tax rebate, a tax incentive package for consumer products maker Kimberly-Clark and a host of other bills, including one to revoke the driver's license of four-time drunken drivers.
Assembly leaders say they have no intention of returning this year. But the Kimberly-Clark and child tax credit bill must also pass the Senate, with no changes, before they can go to Walker.
The Senate plans one more day in session next month. That forces the Senate to either accept what the Assembly passed with no changes, or force the Assembly to come back.