MN High School Graduation Rate Hits Record High
MN Class of 2017 hit the highest graduation rate on record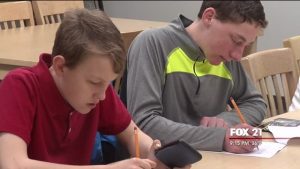 ST. PAUL, Minn. – The Minnesota Department of Education today released new high school graduation rate data, which show that the Class of 2017 posted the highest graduation rate on record at 82.7 percent.
The following is a statement from Governor Mark Dayton:
"I congratulate Minnesota's students, teachers, administrators, and parents for their tremendous achievements! This report is great news for our students, who are completing their high school educations better prepared for college and career training than ever before. We have made significant progress to close disparities in our education system, with high school graduation rates for students of color up by more than 11 percentage points since 2012.
"Despite this progress, unacceptable disparities persist among students of color in our schools. These gaps underscore the need for continued improvements in early education, K-12, and higher education systems to eliminate disparities and ensure better educational opportunities for all Minnesotans."