Despite Nolan Retirement, Mills Says no New Bid for Congress
Pete Stauber, of Duluth, Running on GOP Side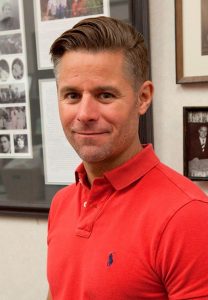 MINNEAPOLIS-Republican Stewart Mills says he won't run for Congress again despite Rep. Rick Nolan's retirement.
Mills said in November he wouldn't challenge Nolan, a Democrat, for a third time. When Nolan recently announced plans to retire, Mills said he was reconsidering.
But Mills said in a Facebook posting Tuesday that he'd decided against it.
Several Democrats have expressed interest in the northeast Minnesota seat. Pete Stauber, a St. Louis County commissioner and retired Duluth police officer, is running on the Republican side.