Hermantown Police Seize 26 Pounds of Marijuana, Two Arrested
Seven pounds of Butane Hash Oil, or "Wax," also seized.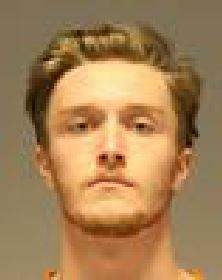 HERMANTOWN, Minn. – On February 21 the Hermantown Police Department and Lake Superior Drug and Violent Crimes Task Force executed a search warrant at the 4100 Block of Meadow Parkway in Hermantown.
Officers seized approximately 26 pounds of marijuana, 7 pounds of Butane Hash Oil, also known as "Wax," and $27,000 in cash. Two loaded handguns, one of which was found to be stolen, were also seized in the search.
Officers arrested 20-year-old Miles Alton Hamel and 18-year-old Savannah Rhea Williams and both were charged with multiple felonies.
Both Hamel and Williams were arraigned in St. Louis County District Court and bails were set at $50,000 for Hamel and $30,000 for Williams.
With a street value of over $200,000 this is a significant seizure of Marijuana and Butane Hash Oil in the State of Minnesota.