Trooper Involved Shooting Leaves one Wounded
State Patrol trooper shot and wounded a woman near Moorhead.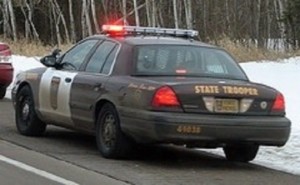 MOORHEAD, Minn. (AP) – The Minnesota Bureau of Criminal Investigation says a State Patrol trooper shot and wounded a woman during an encounter along the interstate near Moorhead.
And, a male passenger in the woman's vehicle was arrested during that encounter Monday. The BCA says the trooper responded to a one-vehicle crash on Interstate 94 about 10:30 a.m.
Authorities say the driver had lost control and crashed into the median barrier.
Officials say at some point during the trooper's encounter with the man and woman in the vehicle, the officer shot the female who then fled into a nearby field. She was found with a gunshot wound and taken to Essentia Hospital in Fargo, North Dakota.
Her condition was not immediately known.
The BCA says a firearm was recovered at the scene. The trooper was not hurt