2 Charged in Ashland Homicide
Both face 2 counts of felony charges.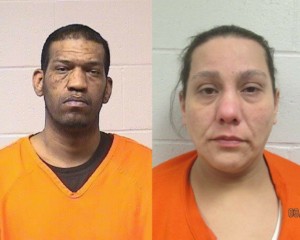 ASHLAND, Wis. – Both suspects, 42-year-old Matthew Phillips and 38-year-old Jennifer Mustache, have been charged in the killing of Marcus Holton.
Holton, 52, was found dead in his home in Ashland Feb. 25.
Phillips and Mustache were arrested in Superior on Feb. 27. Mustache was found with a small amount of methamphetamine at the time of her arrest.
Phillips and Mustache face charges of first-degree reckless homicide and intimidating a witness.
A funeral service for Marcus Holton was held March 4 at the Frost Home Funerals. Interment will follow in the Odanah Cemetery.