The Latest: Central Michigan University Shooting
College student arraigned in parents' slaying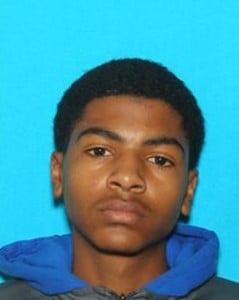 MOUNT PLEASANT, Mich. (AP) – A 19-year-old student accused of killing his parents inside a Central Michigan University dorm room has been arraigned.
James Eric Davis Jr. is hospitalized but appeared in court via video for Tuesday's hearing. He was arrested early Saturday following a manhunt.
Davis is charged with murder in the Friday slayings of James and Diva Davis. The family is from the Chicago suburb of Plainfield, where Davis Sr. was a part-time police officer.
Investigators say the couple was helping their son pack for spring break when they were shot with a gun that belonged to Davis Sr. They'd picked their son up that morning from a hospital where he was taken for evaluation after police said he was acting erratically.
Judge Paul Chamberlain set bond at more than $1 million. A next court date was not scheduled.