Duluth Prom Dress Giveaway Touches Colorado Bridal Shop
If the Dress Fits will be holding its third annual Prom Dress Giveaway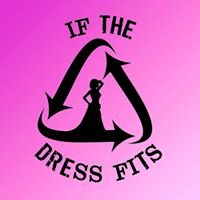 DULUTH, Minn. – If the Dress Fits will be holding its third annual Prom Dress Giveaway for local high school students on Sunday March 18 from 5 p.m. to 7 p.m. at Bella Rose Bridal.
The non-profit organization was founded by mother-daughter duo Ashley and Amy Arntson who have helped provide more than 100 free prom dresses to high school students who may not have otherwise been able to purchase a dress on their own.
Colorado dress shop owner Patricia of Soignee Elegant Attire donated 16 brand new high end dresses for this year's event.
"I was stunned and deeply humbled. They never met us and are located over 1,000 miles away!" says store owner Ashleigh.
Over the past year more than 150 current styled formal gowns have been donated, and many have been brand new.
Sizes range from 0-22 and there are styles for every taste.
High school students only need to bring a current school ID.
For more information about the event or how to donate contact Ashleigh at ashkarntson@gmail.com or send a message through If the Dress Fits Instagram site or Facebook page.