Update: Three Victims in Duluth Stabbing
Male has been taken into custody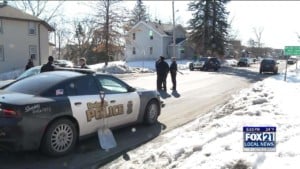 DULUTH, Minn. – According to the Duluth Police Department there were three adult victims in the Riverside Neighborhood stabbing this morning stemming from a domestic assault incident.
All three victims are being treated at local hospitals for non-life threatening injuries.
A 34-year-old male was taken into custody at the scene and lodged at the St. Louis County Jail.
He is being held on charges of 2nd degree attempted murder, 2nd degree assault and domestic assault.
The Duluth Police Department is continuing to investigate the case and says there is no danger to the public.