The Latest: Trump Eyes Court Cases, Rulings on age Limits
The Latest on White House proposals on addressing gun violence.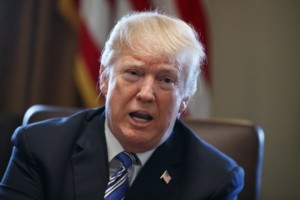 WASHINGTON (AP) – President Donald Trump says that he is "watching court cases and rulings" before taking action on age limits for purchasing some firearms.
He argues that there is "not much political support (to put it mildly)."
Trump tweeted Monday about a White House gun violence plan.
The administration has pledged to help states pay for firearms training for teachers and is seeking to improve the background check and mental health systems.
But increasing the minimum age to buy assault weapons is going to a new federal commission for study.
Trump publicly favored age limits last month.
He says: "On 18 to 21 Age Limits, watching court cases and rulings before acting. States are making this decision. Things are moving rapidly on this, but not much political support (to put it mildly)."