Minnesota's Exports up Eight Percent From 2016
Top Export in Minnesota was Medical Equipment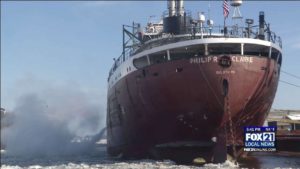 ST. PAUL, Minn.-Minnesota's Department of Employment and Economic Development announced the state exported $21 billion worth of products last year, which is an eight percent jump from 2016.
"Exports continue to be a vital part of our state's economy, supporting nearly 118,000 jobs in Minnesota," said DEED Commissioner Shawntera Hardy. "After suffering export losses in 2016, Minnesota companies have bounced back by exporting 1,053 different products to 203 different countries in 2017."
Optic/medical instruments was the top Minnesota export product in 2017, with sales of $3.8 billion (up 8 percent).
Other top 10 exports were machinery ($3.3 billion, up 5 percent); electrical machinery ($2.8 billion, up 11 percent); vehicles ($1.4 billion, down 8 percent); plastic ($1.4 billion, up 15 percent); aircraft and spacecraft ($604 million, up 19 percent); food byproducts ($531 million, down 8 percent); pharmaceuticals ($429 million, up 26 percent); meat ($372 million, up 12 percent); and ores/slag/ash ($344 million, up 175 percent).
The big gain in ores, slag, and ash (up 175 percent) was driven by major growth in Canada and Japan.