Father Shot on Minnesota Sidewalk had Fled From Iraq
Al Naddf had fled Iraq to escape violence.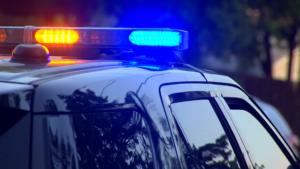 ROCHESTER, Minn. (AP) — A man who was fatally shot on a sidewalk in Rochester, Minnesota, fled Iraq several years ago to escape violence.
Ahmed Muafaq Abdulhu Al Naddf, 40, immigrated to the U.S. in 2014 with his wife and their two children. Al Naddf died after being shot in the chest Monday night.
Police have arrested 25-year-old Eric Tyler Lee, 24-year-old Sao Yim Jr., 23-year-old Traequan Bamlounghong and 24-year-old Deante Stanifer in connection with the shooting, The Post Bulletin reported .
Surveillance video from a nearby apartment building led police to the suspects and the handgun apparently used to kill Naddf, authorities said. Video also showed two of the suspects went through Al Naddf's pockets after he was shot in the chest, police said.
There doesn't appear to be a connection between the victim and the suspects, said Police Capt. John Sherwin.
"This is not our typical homicide victim," he said. "This is a man who did not know these people, for what we know."
The suspects allege Al Naddf's vehicle hit another vehicle belonging to one of the men, Sherwin said. But there was no damage to either vehicle, Sherwin said.
"There's nothing here to indicate that the victim did anything wrong, other than being in the wrong place at the wrong time," Sherwin said.
Al Naddf's death is the second homicide this year for the city's small Iraqi community.
Muhammed Rahim, 17, was shot and killed in January following a fender bender. His family members are also Iraqi immigrants.
The deaths have shaken the community, said Zaid Al Showbacki, a friend of Al Naddf.
"They escaped war for a safe place. Ironic," he said. "It's really shocked this community — they have this sense that they're not safe here anymore."
Rochester has drawn almost 300 immigrants from Iraq since 2007, according to U.S. State Department data.