Male Sustains Significant Injuries in Washburn County hit and run Incident
Authorities are asking for the public's assistance in finding the person responsible for hit and run incident.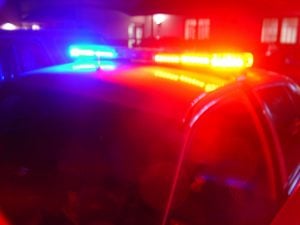 SPOONER, Wis. – The Washburn County Sheriff's Office is asking the public to come forward with any information they may have regarding a hit and run that took place early Tuesday morning.
The Washburn County Sheriff's Dispatch received a call around 4:50 a.m. on March 13 from a female stating that her boyfriend was struck by a vehicle on County A and was suffering from a possible broken leg and road rash.
The victim has been identified as Jesse Ratzlaff.
Preliminary investigation reveals Jesse was struck by a motor vehicle and dragged some distance.
After the accident Jesse dragged himself approximately one mile along County A to his residence.
Authorities believe the incident took place between 11 p.m. Monday night and around 5 a.m Tuesday morning.
The incident took place somewhere on County A between Little Bass Lake Road and the Burnett County line.
Jesse was transported to the Spooner Hospital and from there was flown to North Memorial Hospital.
This is an ongoing investigation.
If anyone has any information about this incident the Washburn County Sherriff's Office asks that you call them at 715-468-4700 or the TIP Line at 715-468-2720.