MNsure CEO Allison O'Toole Stepping Down
Nate Clark will be taking on the role of Acting CEO.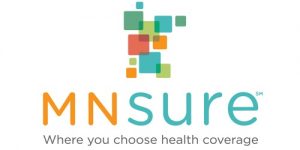 ST. PAUL, Minn. (AP) – The head of Minnesota's health insurance exchange is stepping down.
Allison O'Toole announced Wednesday that she will leave MNsure next month.
O'Toole served as chief executive for nearly three years, overseeing record signups in individual health care plans even as premiums were rising sharply.
Her departure comes at a tumultuous time for health care nationwide as President Donald Trump has removed an individual mandate for health coverage and cut open enrollment periods and outreach budgets.
O'Toole is taking a job with a new national group advocating for health care expansion.
O'Toole says she's eager to take her role in that fight to a national level.
Following O'Toole's resignation, the MNsure Board today named Nate Clark as Acting CEO.
After a long career as an executive at Thompson Reuters, most recently as Vice President for Strategy and Business Development, Clark has served MNsure COO since December 2016