Authorities in Washburn County Warn of Police Impersonator
This is the second incident law enforcement is aware of in the last few months.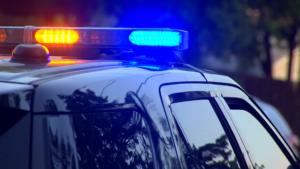 WASHBURN COUNTY, Wis. – The Washburn County Sheriff's Office posted a statement on their Facebook page yesterday warning residents in the area to be on the lookout for a suspicious driver impersonating a law enforcement officer.
The sheriff's office was contacted by a concerned parent Monday morning after her friend's son was pulled over by a "police officer" in an unmarked car.
The young man was pulled over around 8:30 p.m. Sunday night by a car with only three blue lights on the roof.
The driver became suspicious about the traffic stop when he noticed there were no red lights on the car and when the "officer" turned off the lights before approaching the vehicle.
The young man drove away when he became uneasy that this was probably not a real police officer.
A call after the incident to the Washburn County Sheriff's Office confirmed his suspicion that the traffic stop was not by one of their officers.
The Washburn County Sheriff's Office wants to remind the public that Wisconsin cops will have red and blue flashing lights and will never turn off their emergency lights when approaching a stopped vehicle.
Sheriff Terry Dryden writes that you should always pull over for what is a perceived police officer with their lights on.
If you get an uneasy feeling that something is not right he recommends calling 911 and driving to a well-lit public area while maintaining the speed limit.