Level Three Offender Relocating to Cherry Township
An information community meeting will be held on Thursday.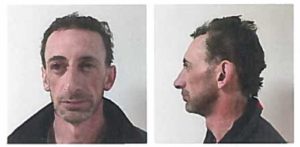 IRON, Minn. – The St. Louis County Sheriff's Office is notifying the public that a level three sex offender has relocated to the Cherry Township area.
Registered predatory offender Robert Alan Keogh, 43, moved to Fraser Road in rural Iron this week.
Keogh has a history of sexual conduct and contact with adolescent female victims (age 15).
The Sheriff's Office will be hosting an information community meeting at the Cherry Township Hall on Thursday starting at 6 p.m.
Staff from the Minnesota Department of Corrections will also be on hand to speak to residents.