Polymet Restructures Glencore Debt
Polymet restructures debt with Glencore AG.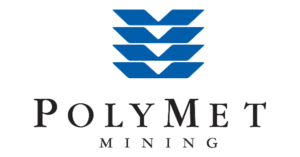 ST. PAUL, Minn. – Polymet announced today that it has secured a 12 month payment extension and lowered interest rates on its approximately $152 million of debt owed to Glencore AG.
Glencore also committed to an additional $80 million debenture to Polymet over the next 12 month's "to complete pre- and post-permitting work, including detailed engineering and environmental cleanup, and to purchase wetland credit."
Glencore AG, a wholly-owned subsidiary of Glencore plc, is a mining company based out of Switzerland.
In recent weeks Polymet has been under scrutiny by The Minnesota Center for Environmental Advocacy and allied groups who state that Polymet's draft permit to mine in Hoyt Lakes does not sufficiently protect water or shield taxpayers from cleanup costs.
Polymet is still waiting on final decisions regarding the draft water quality permit and permit to mine now that public comment periods ended on March 16.
"As we continue to progress through the permitting process, we appreciate Glencore's continued financial and technical support for this great project, which will produce essential metals including those needed for renewable energy and electric vehicles," said John Cherry, president and CEO.