Proctor man Arrested on Felony Drug Charges
Charges stem from a November investigation.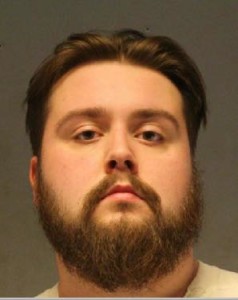 DULUTH, Minn. – The Saint Louis County Attorney's Office has formally charged via summons 24-year-old Erik Lee Huberty with Felony Theft and Felony Fifth Degree Possession of a Controlled Substance today.
The charges stem from a November 2017 joint investigation by the Lake Superior Drug and Violent Crime Task Force, the Duluth Police Department and the Drug Enforcement Administration when staff from Essentia Health St. Mary's reported multiple incidents of several controlled substances stolen from operating rooms in the hospital.
The controlled substances reported stolen included fentanyl, hydromorphone, dilaudid and midazolam.
After investigation Huberty was identified as the suspect and a search warrant was executed at his residence in the city of Proctor.
Investigators recovered multiple empty and partially empty vials of the same controlled substances stolen from Essentia Health St. Mary's, at Huberty's residence during the search.