Walmart Reportedly Eyes Deal With Insurer Humana
Walmart is in early talks with Humana.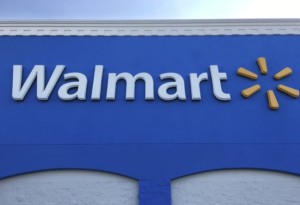 (AP) – Walmart may be looking to dive deeper into the rapidly evolving health care market by acquiring the insurer Humana, according to The Wall Street Journal.
The newspaper says the retail giant is in early talks with Humana, a major provider of Medicare Advantage coverage for people age 65 and older.
Citing anonymous sources, the Journal says the companies are discussing a number of options, including an acquisition.
Walmart would not comment on what it called "rumors and speculation." Humana did not immediately return calls from The Associated Press.
There have been a number of major health care deals announced in recent months as health insurers, pharmacy benefit managers and retailers like the drugstore chain CVS Health try to get more involved in customer care and potentially corral costs.