Hollywood Comes to Marshall School
"Christmas Break-In" Will be Shooting at Marshall School Over the Next Several Weeks.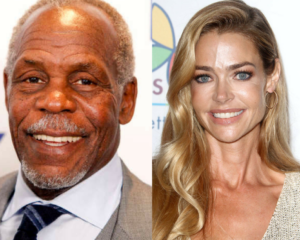 DULUTH, Minn. – Marshall School has been selected as the location for an independent film being shot over the next several weeks.
The Utah based movie company Koan, Inc., selected Marshall School and Duluth for their new movie "Christmas Break-In" based on their need for a school blanketed in snow.
The movie will star Danny Glover, Denise Richards, and Cameron Seely.
Seely, recently had her breakout role in "The Greatest Showman" and will be playing the lead role in the film.
According to the Marshall School press release:
In the film, Seely plays Izzy, an energetic 9-year-old. Overscheduled and running late, Izzy's parents can't pick her up on-time the last day of school before Christmas break. A blizzard
complicates the matter, but not as much as a pair of bad guys who are freezing in an ice cream truck. Glover, the school's janitor, is kidnapped by the intruders, and it is up to Seely's character
to save the day.
"She's a 9-year-old who is smart and resourceful," Gil Aglaure, the film's executive producer said. "The worlds of our young people are bigger than we think, and often as adults we are too busy to notice – this story helps us re-center on family."
The movie is set to release in December 2018.