Madison Father Killed Adult son, Himself
This is Madison's First Homicide in 2018.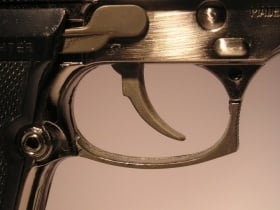 MADISON, Wis. (AP) – Authorities say a Madison man killed his adult son before taking his own life.
The Dane County Medical Examiner's Office identified the father and son as 58-year-old Timothy Thorland and 33-year-old Andrew Thorland.
Police say the shooting took place in a bedroom at their Madison home Sunday about 6 a.m.
Madison Police Chief Mike Koval says four shots were fired from a single semi-automatic gun.
The shooting is the city's first homicide in 2018.