Driver who Fumbled With Phone Gets 90 Days in Fatal Crash
The Crash Killed 31-year-old Brea Miller of St. Paul.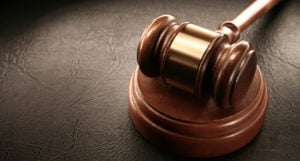 ST. PAUL, Minn. (AP) – A judge has sentenced a western Wisconsin woman to the maximum 90 days in jail for a crash that killed a Minnesota woman nearly two years ago.
Thirty-six-year-old Destiny Xiong of Hudson, Wisconsin, was sentenced Tuesday on a misdemeanor count of careless driving.
A jury earlier had acquitted Xiong of the most serious charges she faced.
Xiong had reached down for her cellphone just before smashing into a line of cars backed up on Interstate 35W in New Brighton in May 2016.
The crash killed 31-year-old Brea Miller of St. Paul and seriously injured Miller's fiancee, Michael Bain.
Miller's family asked Judge David Higgs to give Xiong the maximum sentence.
The St. Paul Pioneer Press reports Higgs also told Xiong to share her story of pain caused by distracted driving.