Orthopaedic Associates to Host Free Running Clinic
The Free Event Will be Limited to 15-20 Participants.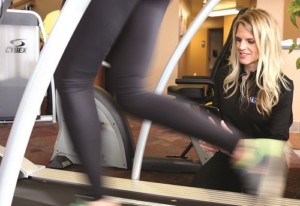 DULUTH, Minn. – Orthopaedic Associates of Duluth will be hosting a free running clinic on April 19th at the Hermantown Orthopaedic Associate location from 6 p.m. to 7:30 p.m.
The event is for those interested in learning proper techniques and tips for pain-free running and will be hosted by Physical Therapists and Certified Running Specialists Danielle Morse and Shyanne McGregor.
They will discuss the top causes of running injuries including training errors, poor running mechanics and improper footwear.
The free clinic will also provide education on exercises and core strength, cross training, proper nutrition and best running surfaces.
The event will be limited to 15-20 participants.
Interested participants can call 218-336-7676 to reserve their spot.