Authorities Respond to Enbridge Pipe Storage Facility
Protestors Trespass on Enbridge Property.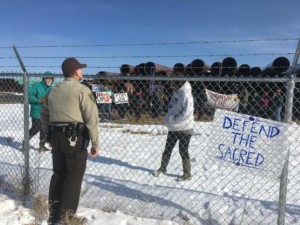 CARLTON COUNTY, Minn. – The Carlton County Sheriff's Office responded to a 911 call this morning of approximately 20-30 people trespassing on Enbridge property at the Line 3 Replacement Project pipe storage facility near Cromwell.
Authorities and Enbridge representatives arrived on the scene where they found protestors inside the fenced in area holding signs in opposition to the pipeline project.
Authorities say the protestors have been peaceful and cooperative and were allowed to remain on the property.
Sheriff Deputies state that there are no public safety concerns and no damage to property as a result of this protest.