Minneapolis Pizza Delivery man Recovering After Being Shot
Police are Still Looking for Suspects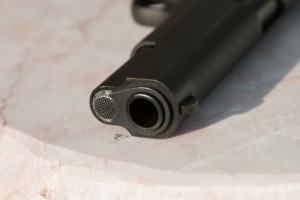 MINNEAPOLIS (AP) – A pizza delivery man is recovering after being shot during a suspected robbery.
WCCO-TV reports that the man was found slumped on the sidewalk about 8 p.m. Thursday with a gunshot wound to the head area.
The Minneapolis Star Tribune reports that police say the man suffered a grazing bullet wound.
A spokeswoman for Hennepin County Medical Center told the newspaper Sunday night that the man was in satisfactory condition.
Neither police nor Domino's identified the man.
Police are still looking for suspects in the apparent robbery.