Trump Condemns 'Heinous' gas Attack in Syria
Trump Vows to Find who is Responsible for the Attack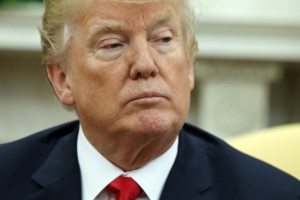 WASHINGTON (AP) – President Donald Trump has condemned the "heinous" suspected poison gas attack in Syria and said he'll make a decision on the U.S. response within 24 to 48 hours.
Speaking in the White House Cabinet Room Monday, Trump vowed to find out who is responsible for the attack that reportedly killed at least 40 people.
Trump said during a Cabinet meeting with reporters that, "If it's Russia, if it's Syria, if it's Iran, if it's all of them together, we'll figure it out."
Opposition activists said 40 people died in the chemical attack late Saturday in the suburbs of the Syrian capital and blamed it on the Syrian government, which is closely allied with Russia.
Syria has blamed Israel for a missile attack on a central air base early Monday that reportedly killed 14 people, including three Iranians.