Ex-Sauk Centre School bus Driver Pleads Guilty to DWI
A Breath Test Indicated he was Four Times the Legal Limit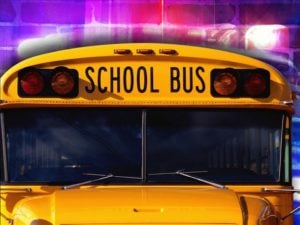 SAUK CENTRE, Minn. (AP) – A former Sauk Centre school bus driver has pleaded guilty to driving a bus full of children while he was drunk.
Sixty-three-year-old Thomas Richard Bromen pleaded guilty last week to a misdemeanor count of driving a commercial motor vehicle while intoxicated.
Bromen picked up 50 students from school by bus on Feb. 5.
According to court records, two day-care providers called the Sauk Centre Public Schools bus garage to report Bromen forgot to drop off students that afternoon.
That evening, Bromen told police he drove drunk with the students.
A breath test indicated a 0.16 percent alcohol concentration, four times the legal limit of 0.04 for driving a commercial vehicle in Minnesota.
The St. Cloud Times reports sentencing is scheduled for June 7.
Bromen no longer works for the district.